Iñaqui Carnicero is the Secretary General of the Urban Agenda, Housing and Architecture in Spain.
The Institute for Advanced Architecture of Catalonia (IAAC) is delighted to present him on Friday 27th October in the framework of the Opening Events of the Academic Year 2023-24.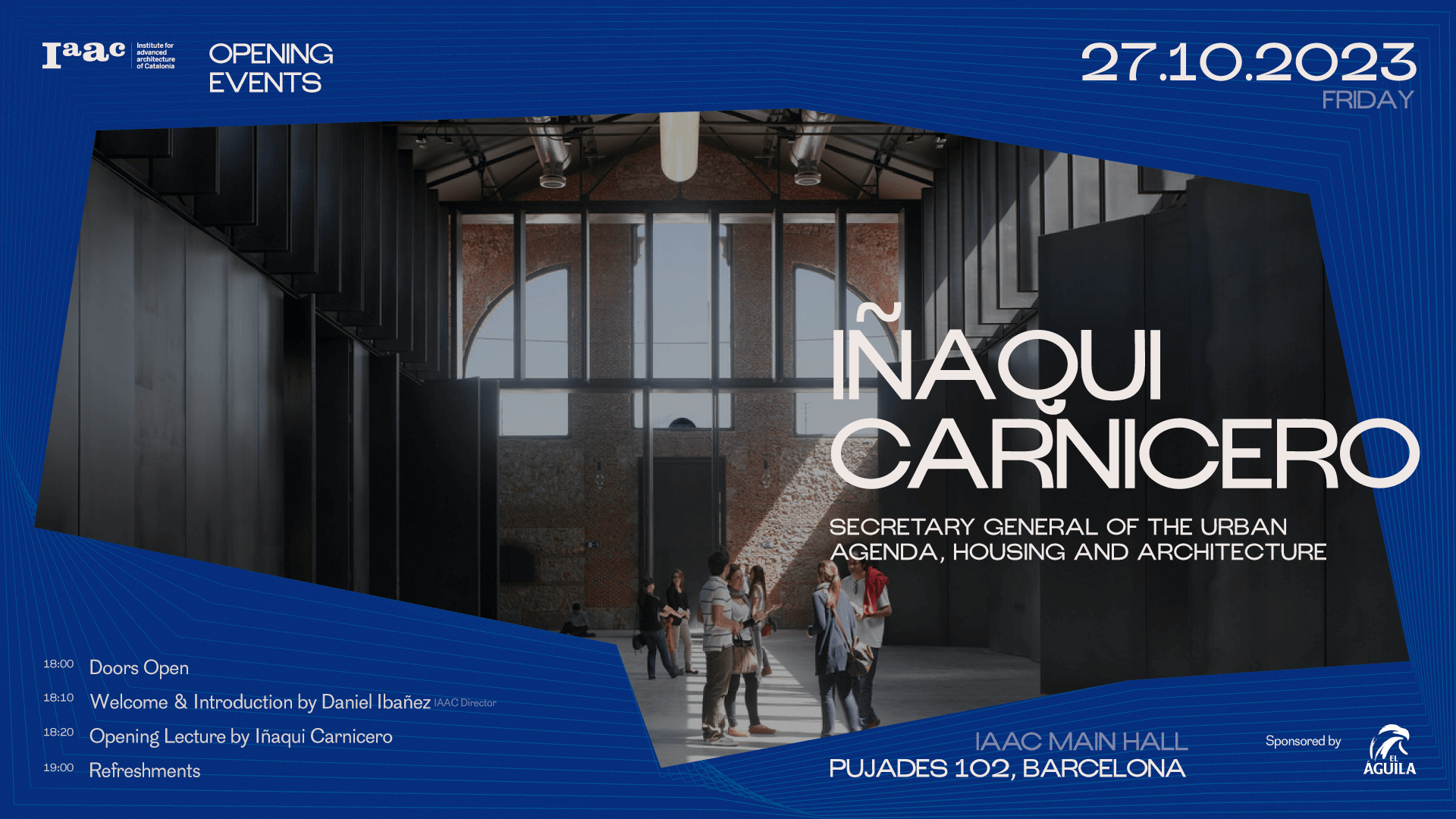 Carnicero holds a Ph.D. in Architecture from the Polytechnic University of Madrid (UPM) in 2015, with a unanimous "Cum Laude" distinction, and received his professional degree from the Technical School of Architecture of Madrid (ETSAM) in 1998. His research work was awarded a scholarship by the Royal Academy of Spain in Rome in 2008.
In addition to his professional work as an architect, he has been active in the fields of teaching, research, and curatorial work, addressing issues related to housing, urbanism, and the revitalization of existing architectural fabric.
He has served as a visiting professor at various international universities, including Cornell University, Columbia University, Yale University, and MIT. His work has been internationally recognized with awards such as the Golden Lion at the 2016 Venice Biennale, the AIA New York Housing Design Award in 2015, the Hauser Award in 2012, the Design Vanguard Award in 2011, the FAD Architecture Award in 2012, and the COAM Award in 2012.
From June 2020 until his appointment as Secretary General of the Urban Agenda, Housing and Architecture in February 2023, he held the position of General Director of Urban Agenda and Architecture.
IAAC Lecture Series – Iñaqui Carnicero
Date: Friday, 27th of October, 2023
Time: 18.00h (CEST)
Location: In-house at IAAC Main hall, C/ Pujades 102 & Zoom