Barcelona Architecture Walks Christmas meal.
Last Friday the BAW's team have celebrated a Christmas meal. In which we explainned some amazing stories, that happened during our walks. Discussed practical ways of taking this forward and we talked about how we feel with the walkers we have every day.
At the end, we finished making these funny pictures.

We are very happy to keep improving our family, because many people are interested about the walking tours we make!!!
As you know we really love what we do and this kind of meetings are very important for us, because we share our differents experience to get better our work every day.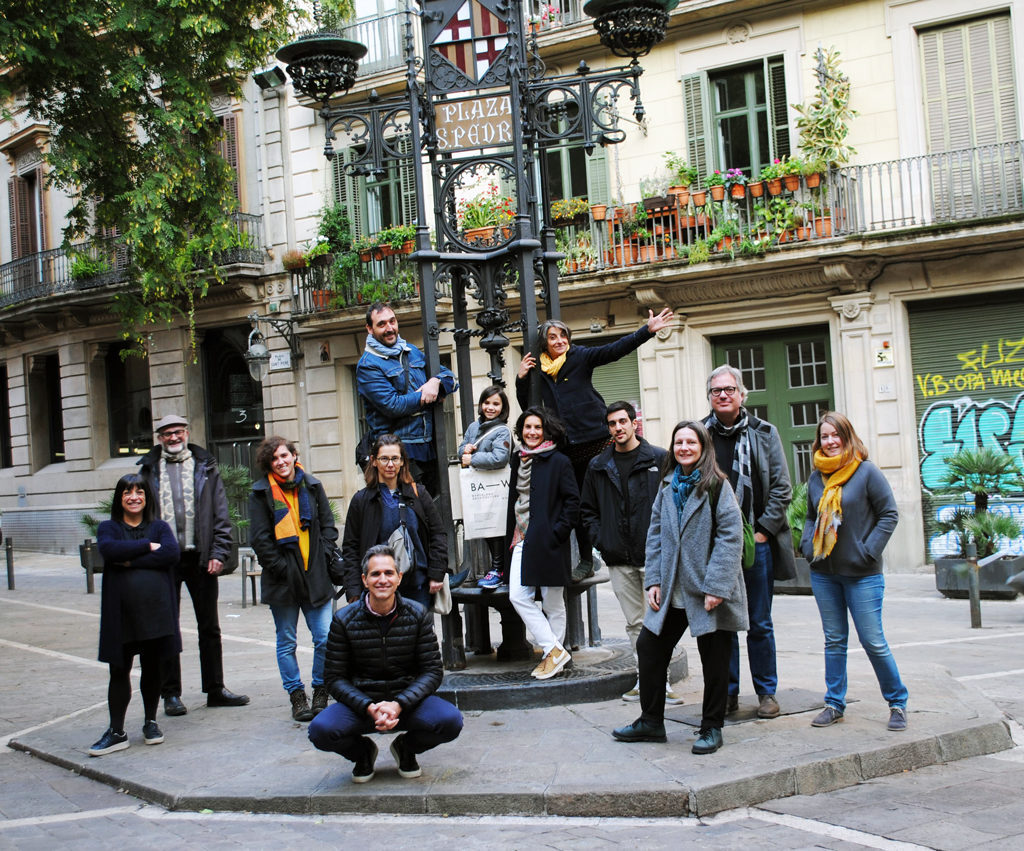 We are, from right to left Carmen, Jaume P., Jelena, Victor, Cristina, Elodie, Ricard, Miguel Angel, Pia, Silvia, Rafael and Mavi. And in the midle the most beautiful trainee we have, the little Lou.
At the same time we remind you, this season in the festive weeks, we will continue offering our Gaudi, Future city, Market and the Sea, regular tours with their usual schedules, and with all our walks as private tours and Special tours aswell.
We only close 25th december and 1st and 6th January.
BARCELONA & THE MARKET see Barcelona through the eyes of Enric Miralles. Every Thursday.
BARCELONA & GAUDI a great start to discover the genius of Gaudí. Every Tuesday, Friday and Sunday.
BARCELONA & THE FUTURE CITY walk through the smart city looking for our Future and discover with us the new Superblock at Poblenou. Every Monday.
BARCELONA & THE SEA discover Barcelona through its architecture. Every Saturday.