Anupama Kundoo: Co-Creation. Architecture is Collaboration. Exhibition at Roca Gallery Barcelona.
Many minds and many hands are involved in the production of architecture from the conception right up to the final manifestation. In this exhibition Anupama Kundoo seeks to reveal the underlying collaboration processes and players that are central to the production of architecture.
She also proposes the future evolution of architecture practice where competition will make way for co-operation, with a growing awareness of our coexistence. The potential of collaboration and co-operation have been underutilized as a great force for achieving excellence, integrated thinking, and scenarios where large visions can be executed with great attention to details. This change in trend could accelerate the speed at which human society can usher in a future approach to the built environment that is socially, economically, and environmentally sustainable where knowledge building, empowerment and human engagement will provide mutual benefits for all.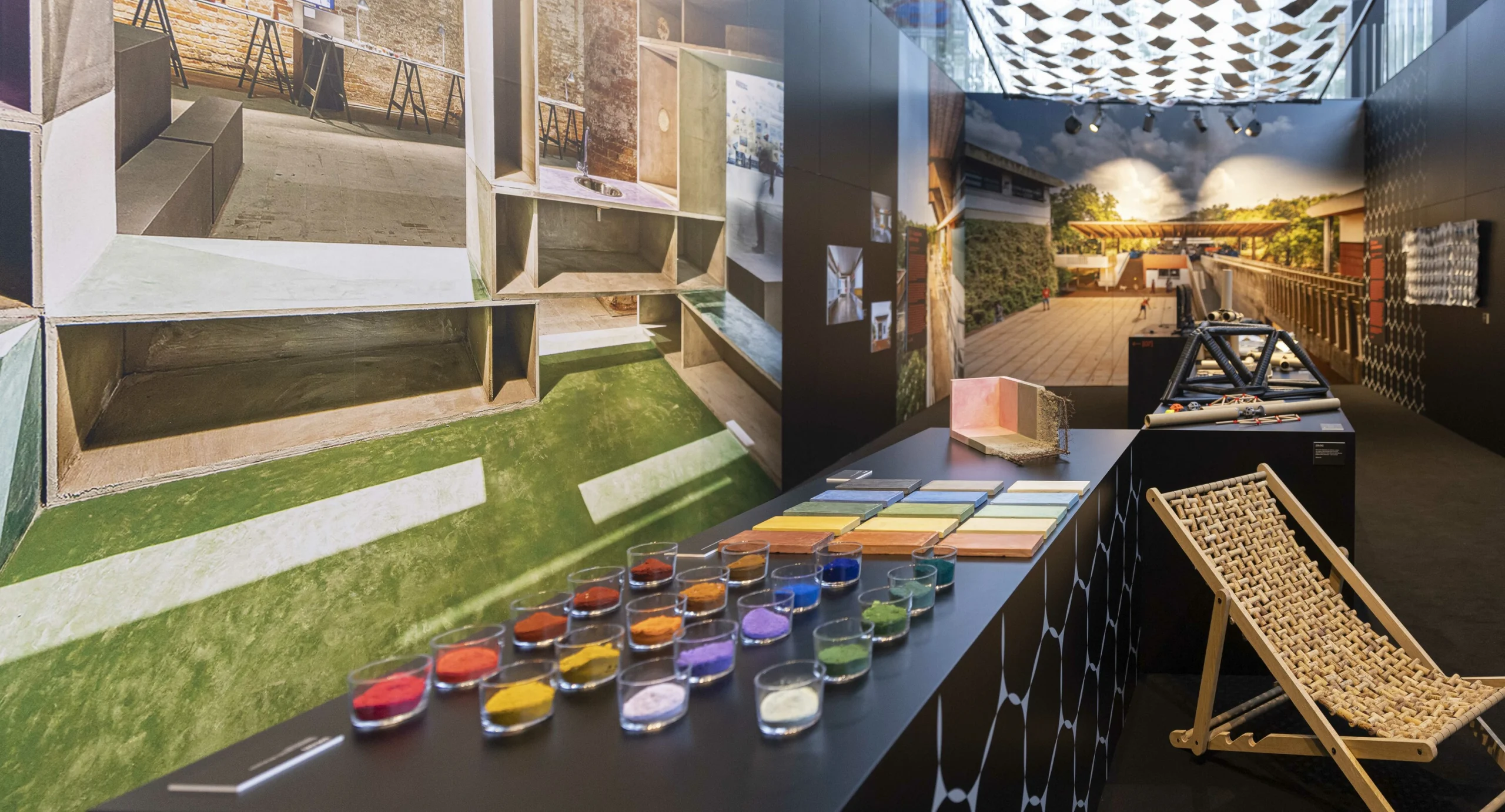 The exhibition shows a selection of projects produced through a diverse set of collaborators according to the context. The projects range from cooperation within the profession to interdisciplinary collaborations, as well as other participants such as artisan communities, NGOs, academia and municipalities. Combining projects of all scales from product development, building technologies, and city level urban projects, this exhibition explores Kundoo's research-oriented practice focusing on rethinking materiality, energy-efficient architecture, inclusive participative processes, affordability and circular economy, and green infrastructure.
My work begins with and remains close to the deep human need to have purpose, refuge, and social engagement. It speaks through details; details that foster intimacy and variety, sensory and spatial. It is where makers engage with hand and mind to produce objects they are proud of, where they transform simple materials with care and intelligence into purposeful structures, where they are challenged to do more with less, and where they routinely exceed all expectations including their own.
My buildings have too much to do already – providing purpose, refuge, and engagement for all stakeholders — without also having to accommodate an Anupama Kundoo signature style.
You can see this exhibition until September 30th at Roca Barcelona Gallery
C/Joan Güell, 211, 213, 08028 Barcelona