BAW's Women team to celebrate the International Women's day 2023
Every 8th March we celebrate the International Women's day. At BAW we have an amazing women team. Every one have something special, and we are happy to share it with you!
Here you have our women passionate Architects!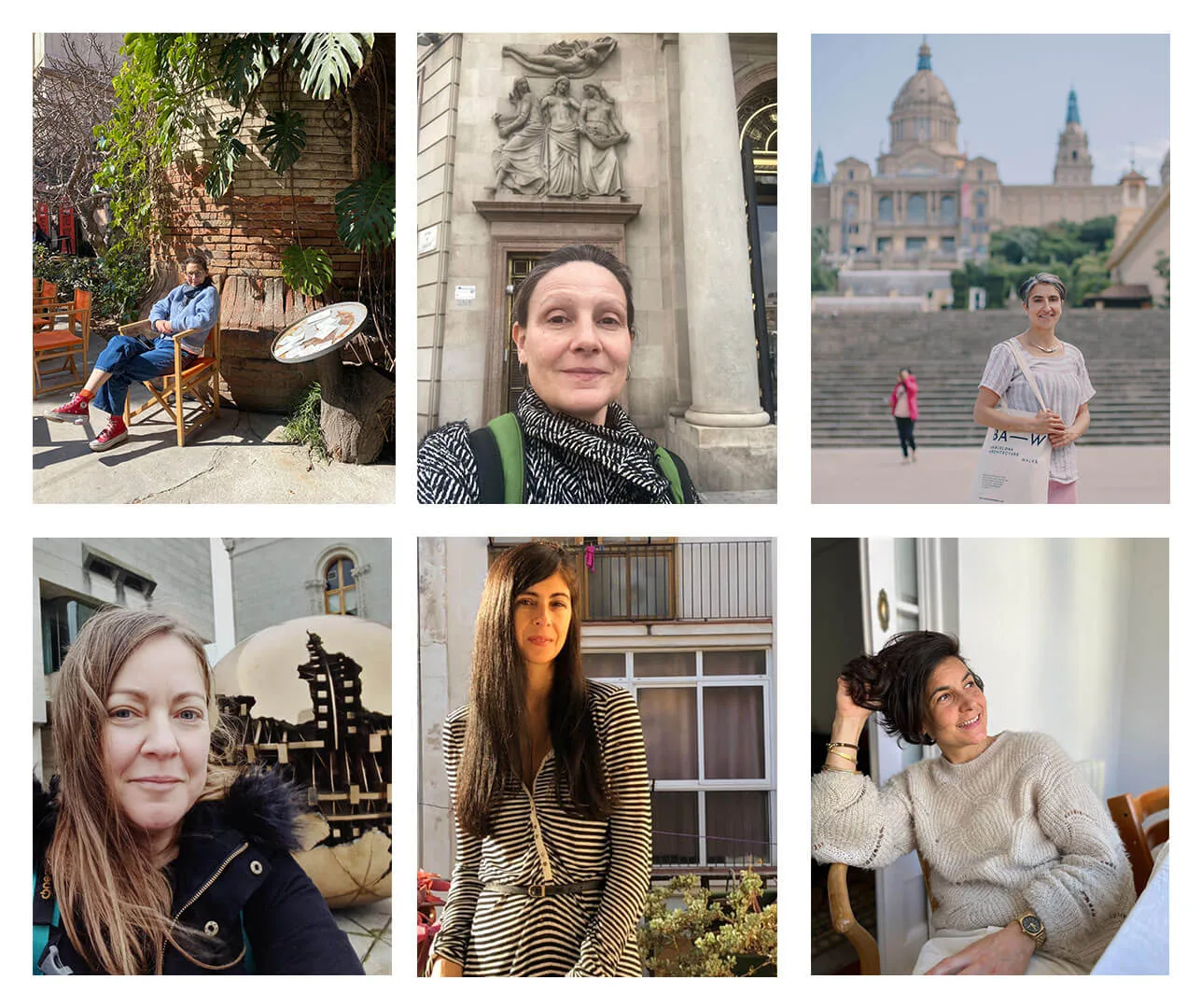 Pia Wortham, born in Mexico City, Mexico. She studied at Tufts University Civil Engineering and Fine arts Museum School of Boston Massachusetts.
History is multidisciplinary,  and if we choose to look at history this way the whole accumulation of our human experience is more interesting. My classes have a healthy combination of technology and historical fact that I combine in order to relate the past to our present architectural practice and technology. This dual focus allows me to adapt the content of my tours based on the background and interests of the group. Architecture is a strange hybrid of many disciplines that literally makes up our built environment, I  try to convey the intricacies and complexities of cities in general and Barcelona in particular to enhance a sense of curiosity in the world around us.
Jelena Prokopljevic born in Belgrade. Architect degree from the Belgrade University 1998.
Architecture is always the expression of an epoch: of its society, politics and ideologies, culture, economy and technological development. When a client formulates a project commission, the package contains a set of dreams, a desired image that is to be projected through the built work defining its artistic attractiveness, high technology, ecological awareness, material austerity or exuberance. I like to transmit all this complexity of architecture and its general context both to my students and to my fellow-walkers.
Cristina Santamaria Nogueira she is from Barcelona. Architect by Barcelona School of Architecture (ETSAB-UPC).
It is a pleasure to guide along my home city! A perfect combination of being outside, enjoying such beautiful surroundings while getting to know interesting people, showing them around, opening our minds to each other and letting each walk flow by itself. The great team of guides built at BAW makes our work collaborative an very rewarding!
Carmen Popescu, born in Bucharest. Architecture Studies between Bucharest and Barcelona 1992-2003.
As a BAW walk leader, I try to transmit my experience of Barcelona, both as a practicing architect and as a passionate resident. Our walks allow us to explore the city, exchange ideas and share impressions about its timeless unique features. The routes are attractive and surprising, and I try to make everybody have a good time, while discovering some of Barcelona's treasures.
Daniela Sánchez Sáez, born in Santiago de Chile. Architecture studies by Universidad de Chile and Master in Landscape by Barcelona School of Architecture (ETSAB-UPC).
Barcelona is a city recognized worldwide for its urban planning, public space and landscape projects. I am interested in explaining how the city has raised various strategies over the years, emphasizing the different perspectives on it and its urban transformations, starting from the landscape vision. And showing how the projects are design and built to develop a more sustainable city.
Elodie Gammont, born in Dax, France. Arquitect by Barcelona School of Architecture (ETSAB-UPC).
She is the half part of our adventure Barcelona Architecture Walks. BAW and MIEL Arquitectos Co-founder beside Miguel Angel Borràs. She develop some differents aspects like documentation and images task and take care of accounts, and of course she walks with all our tours as well. Specially when we need speak French!
We are so glad of all them, we have a wonderful Women's team!