In these last weeks we have had the pleasure of working with different groups from landscape and architecture offices that have chosen Barcelona Architecture Walks to get to know our city. We hope they have all enjoyed these tours as much as our leading architects and that we have been able to transmit the essence of our culture through our urban planning, the landscape, and the architecture of Barcelona.
As a follow up we will be telling you more and showing some pictures from our "special big tours"!
SOLA – Studio Oslo Landscape Architecture from Norway. They were walking through our Landscape special tour with 18 architects from this ofice based in Oslo. Our tour lead by Daniela our lanscape guide and Mario Suñer landscaper from Batlle i Roig office. For this ocasion we design an special Landscape tour focused on what they were interested, it's landscape architecture, urban planning, green mobility and cycling! projects around Barcelona, but also in new housing concepts, particularly ones that are socially sustainable and incorporate the landscape.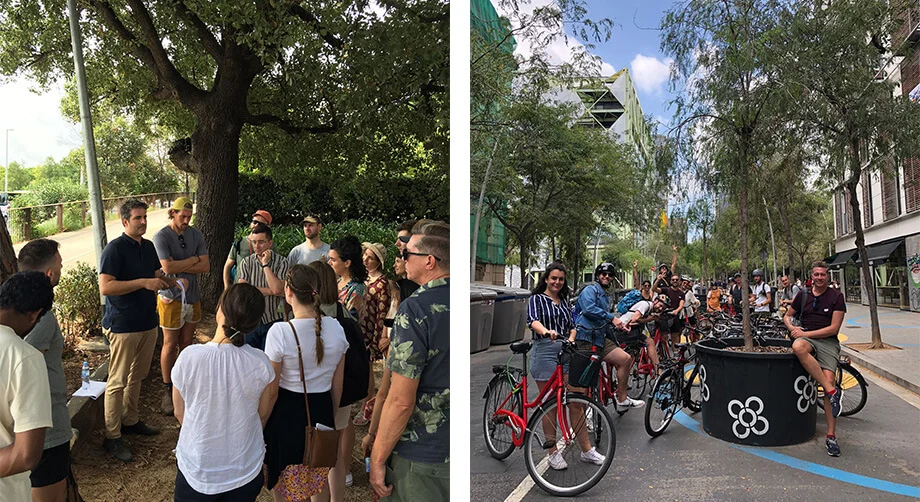 A Future tour for a group of 60 students of city planning, urbanism and development from Norway. Lead by Pia Wortham and Rafael Gomez. They were interested in doing our Barcelona & The Future walking tour, especially interested in the super blocks, architecture (modern and old), and urbanism.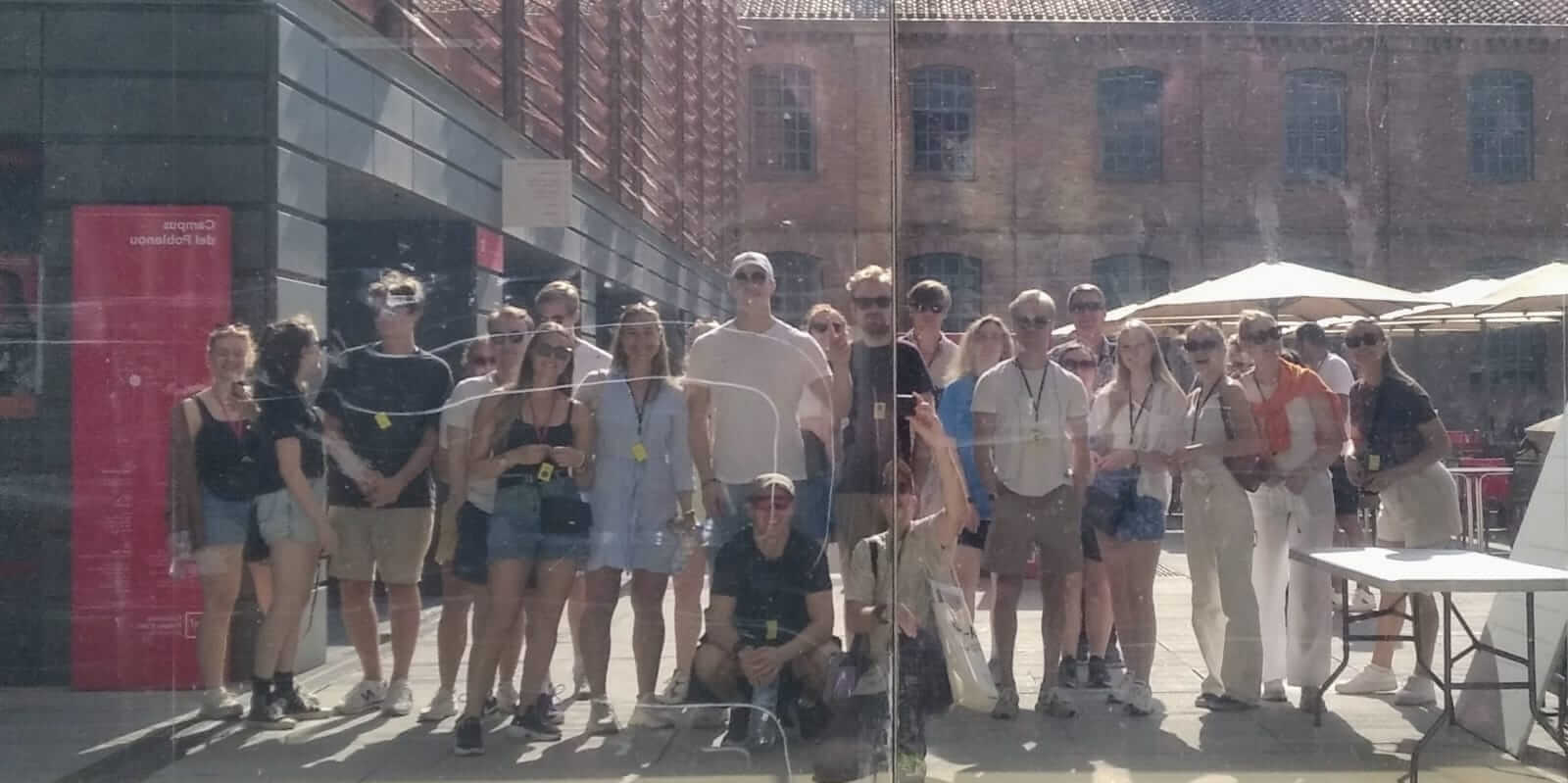 Another special Gaudi tour visiting Casa Mila and Casa Batllo lead by Guillermo Ginestar and Pia Wortham for 30 persons from the National Gallery of Victoria in Melbourne. The Direction team, some curators and a group of donors were enjoing with us discovering the master of Barcelona modernism.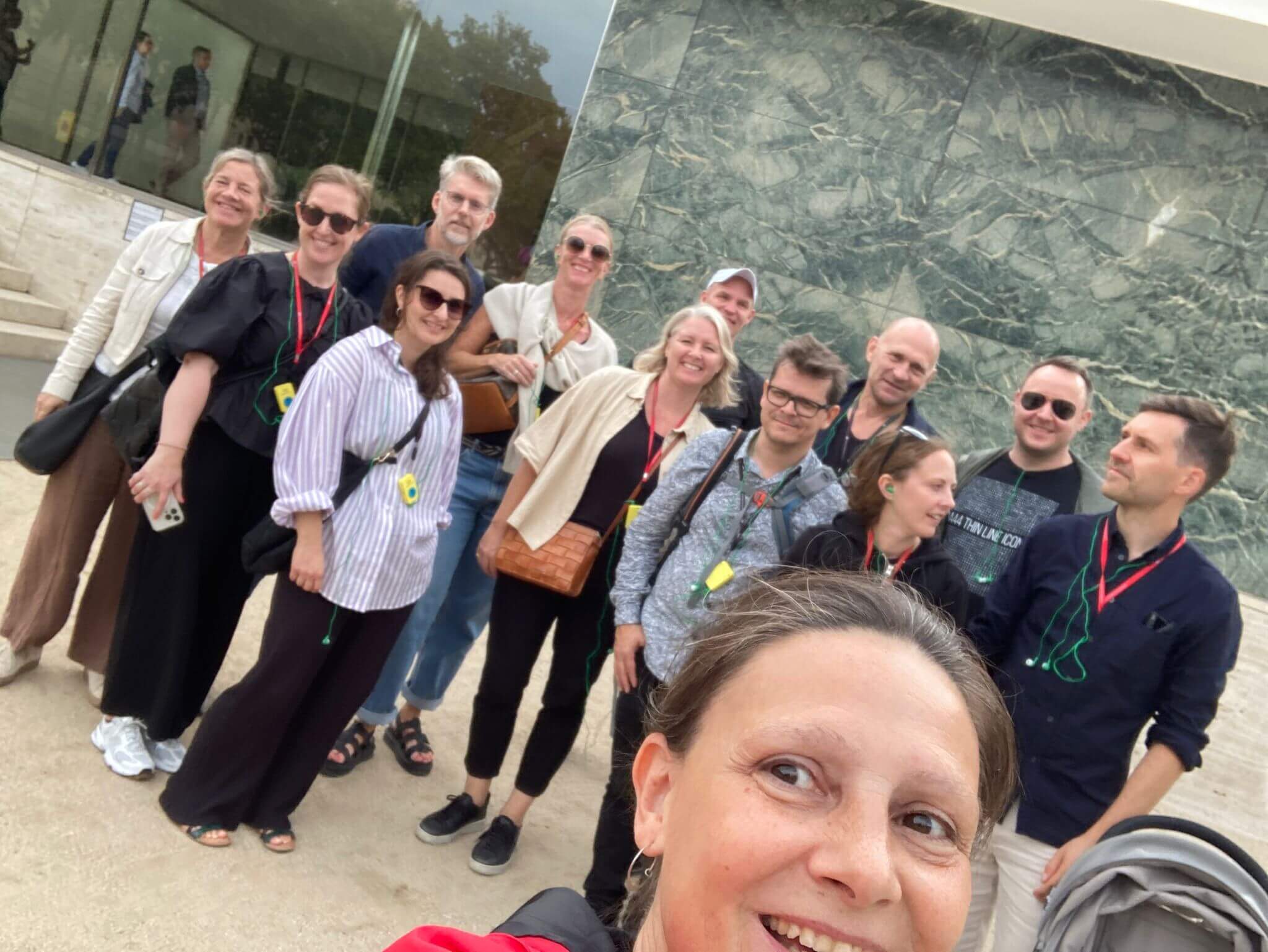 A graduating class from the Gymnasium am Münsterplatz in Basel, Switzerland enjoied our Future walking tour 21 students. Very interested in a tour of Poble Nou to learn about urban development and modern concepts of housing. As they have talked about Barcelonas Superblocks in class, they were very interested to visit and learn more about them and hope to be able to do this with the help of one of our qualified guides.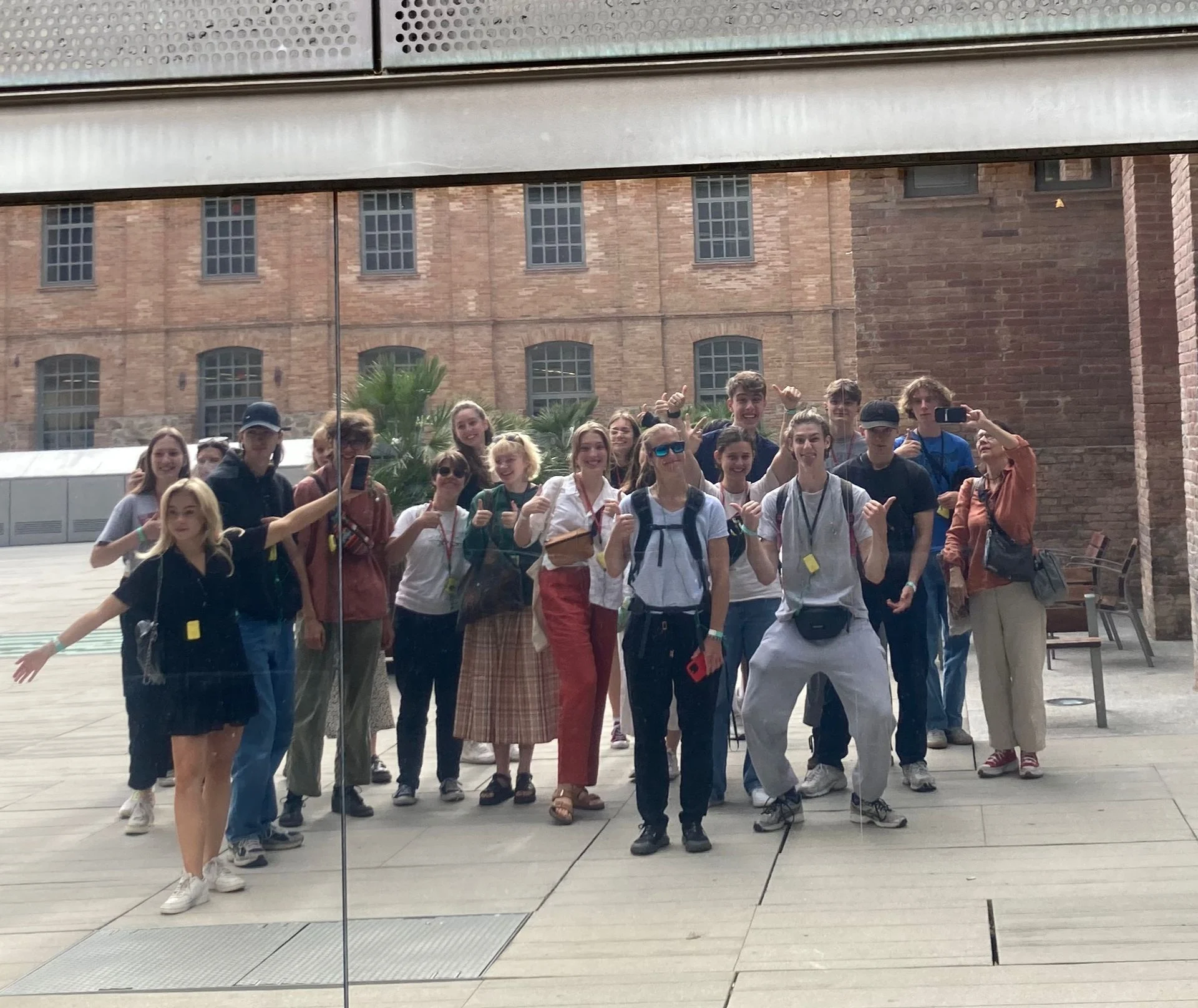 MUUAN an architectural office from Helsinki walk with our Urbanism tour with 15 person of its office. Our leading architect Pia Wortham wander through courtyards, avenues and squares to feel the pulse of local Barcelona and the architectural richness of Cerdà's Barcelona.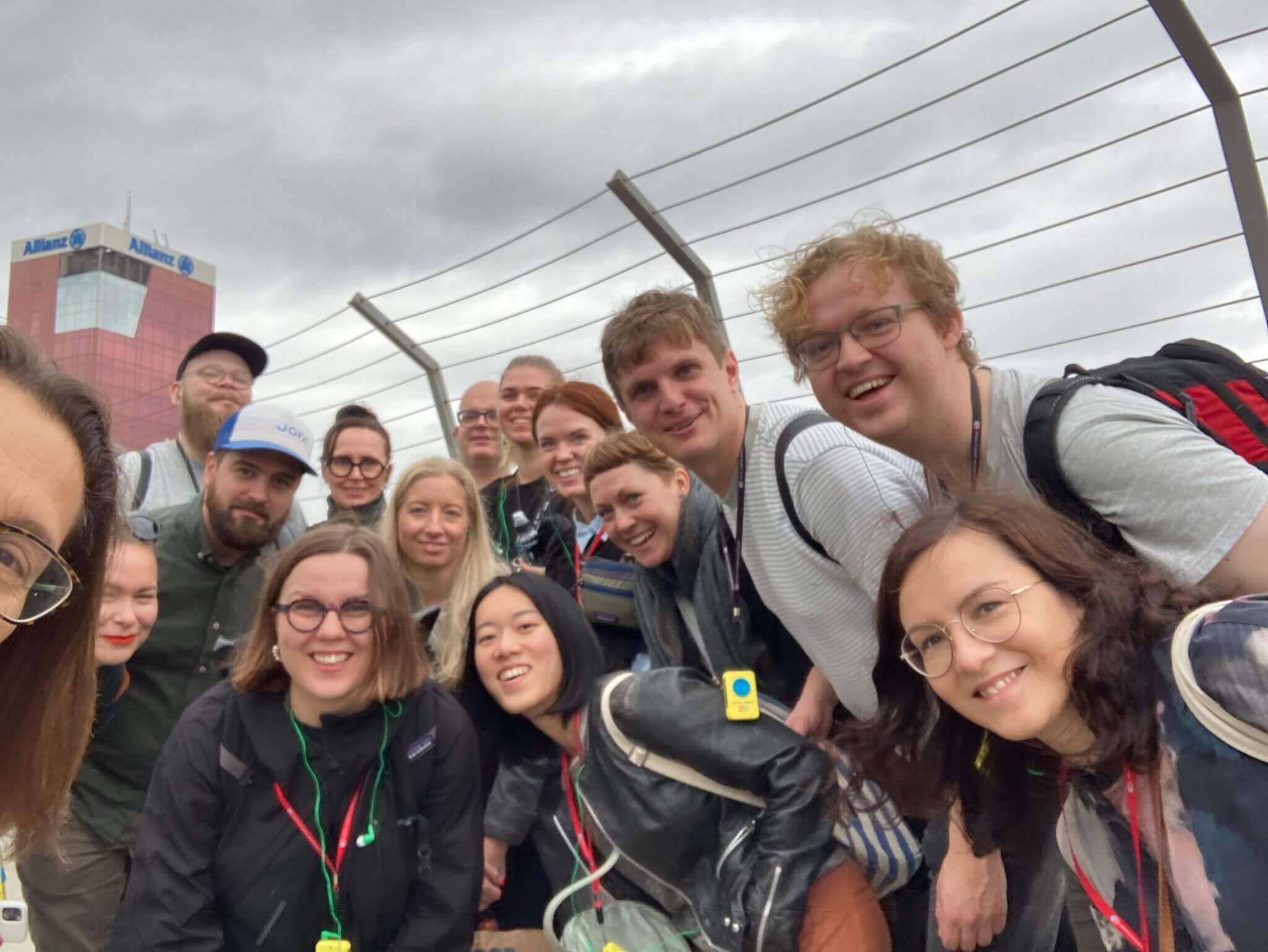 Barcelona has been a source of inspiration for multiple disciplines, but especially for the world of architecture and planning.
Would you like to get to know Barcelona? Tell us about your interests and together we will design a tour experience with everything you want to discover!
Together we will have an unforgettable experience!
And we remind you that each route is driven by a set of themes and concepts that decode the city whilst stimulating new ways of thinking about and seeing Barcelona. Come and walk with us and live a fantastic experience!!!