Felipe Correa is a founder and managing Partner of Somatic Collaborative. Through Somatic Collaborative, Correa has directed a wide range of applied research and design projects in the Americas, Asia and Europe. Correa's work focuses on the design and transformation of cities and urban areas. From the conceptualization of urban regeneration projects to the planning of new city extensions, Correa's work sits at the intersection of design, policy, and economic development. He is currently the Vincent and Eleanor Shea Professor at the University of Virginia (UVA), where he served as chair of the Department of Architecture from 2018-2022.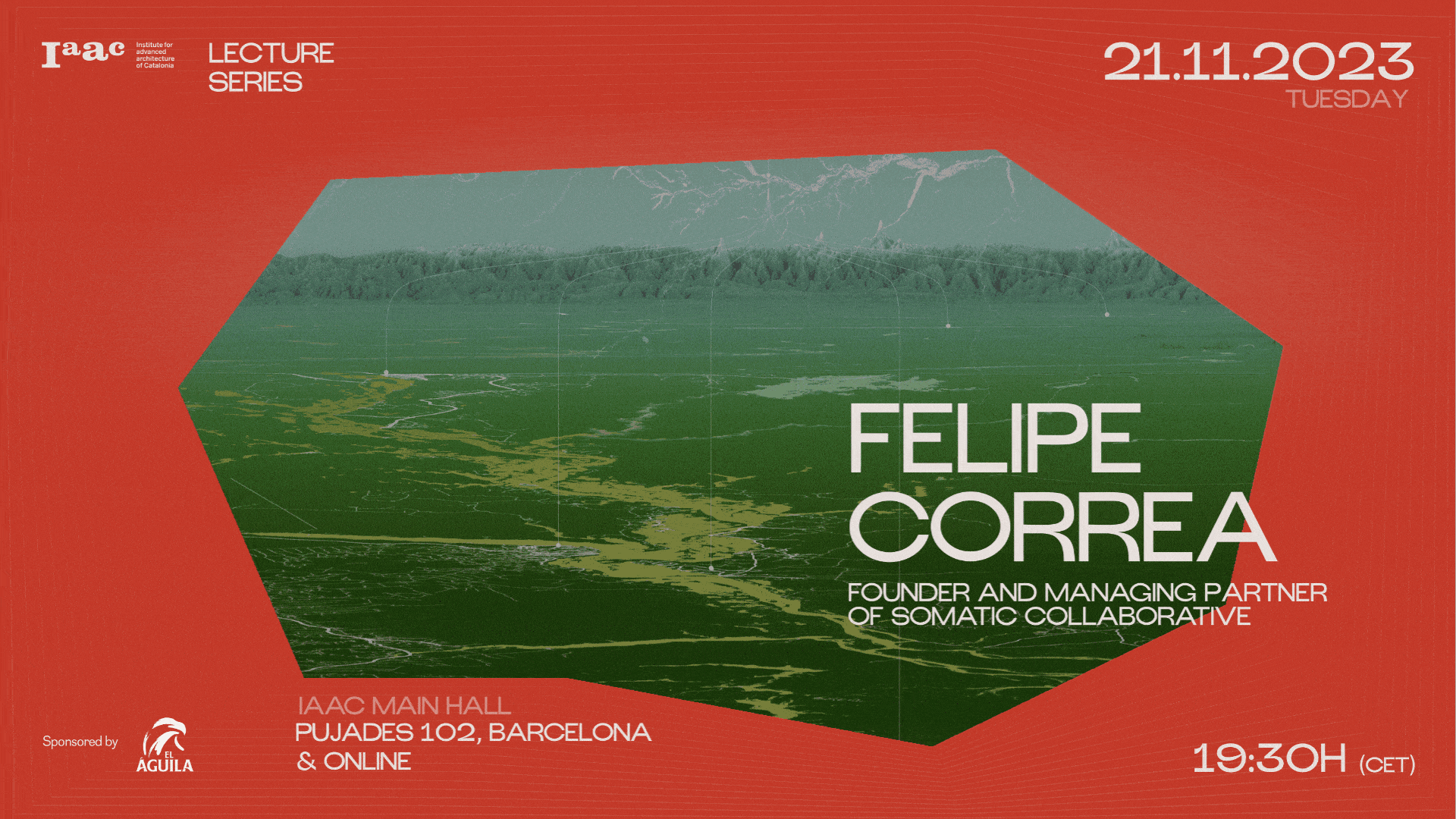 Rivers as Outlines for Resilient Urbanization: The cases of São Paulo and Manaus
Through work developed by Correa's design practice, Somatic Collaborative, in São Paulo and Manaus, he will describe the intricate relationship between urbanization and rivers; showing how watersheds have shaped cities and in turn how cities have enclosed rivers. Furthermore, the lecture will argue for the reintegration of derelict rivers into the city's urban imaginary, as twenty-first century infrastructures that mitigate environmental uncertainty and as renewed spaces for new forms of civic life.
IAAC Lecture Series – Felipe Correa

Date: Tuesday, 21st of November, 2023
Time: 19.30h (CET) 
Location: In-house at IAAC Main hall, C/ Pujades 102 & Zoom