Now that Summer has end, we want to share with all of you, some amazing images of the 2023 Summer tours. We are very proud because many travellers have been walking with us on these weeks and have enjoyed Barcelona through our Walking Tours…
As you know our aim is to present the essence of Barcelona to the larger public, so it has been a pleasure to walk with you and let you immerse with our Summer tours, in a city that will not leave you indifferent.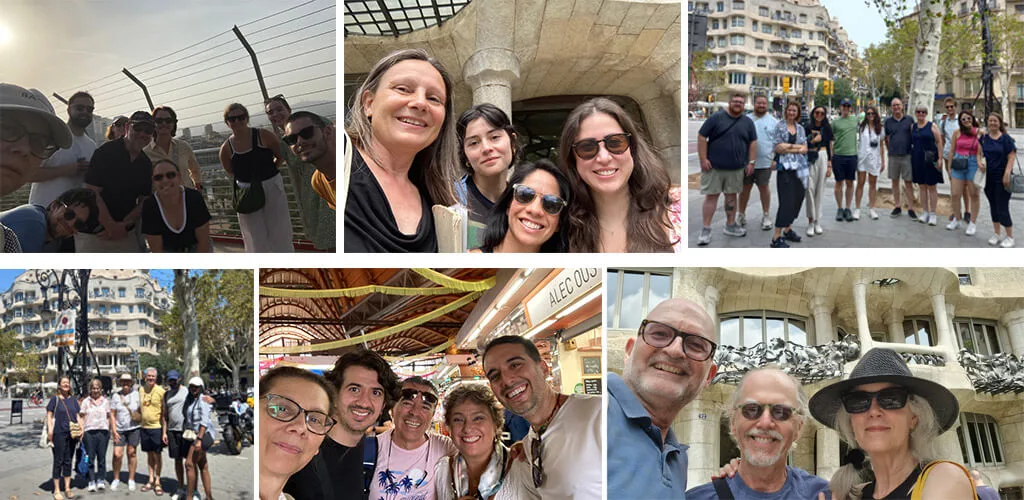 Thank you so much for choosing us to discover Barcelona, as you can see in this amazing images our walkers have a good time with us!!! Walking with Barcelona Architecture Walks and you will discover the spirit of the city that dazzles many visitors and that we're in love with!
Our walking tours for this 2023/2024 season
We have our usual five regular weekly tours where you get to meet fellow walkers from all over the globe. You can also reserve private tours of these same routes to better fit your schedule with one of our guides dedicated exclusively to your group or family.

On top of our regular tours we also offer five special tours with routes designed for those who want to explore more specific topics like Barcelona and landscape or Barcelona and RCR, the Spanish Pritzker Prize winners from 2017, or even a more in depth look at one of our regular tours, Modernismo XL, for example.

As always each route is driven by a set of themes and concepts that decode the city whilst stimulating new ways of thinking about and seeing Barcelona.
Come and walk with us and live a fantastic experience!!!