These last few weeks Barcelona has begun to see the first international tours and we are very excited to be able to share our passion again after months of confinement due to the global pandemic. It is important for us to see our streets fill with travelers taking pictures of our architecture, soaking up the culture and discovering the hidden jewels our city has to offer.
We have received incredible feedback on tripAdvisor from our walkers on these first few tours these past weeks. Nothing make us happier than knowing  our walkers appreciate and enjoy our tours so much that many come back for more. Here are two examples of our latest reviews.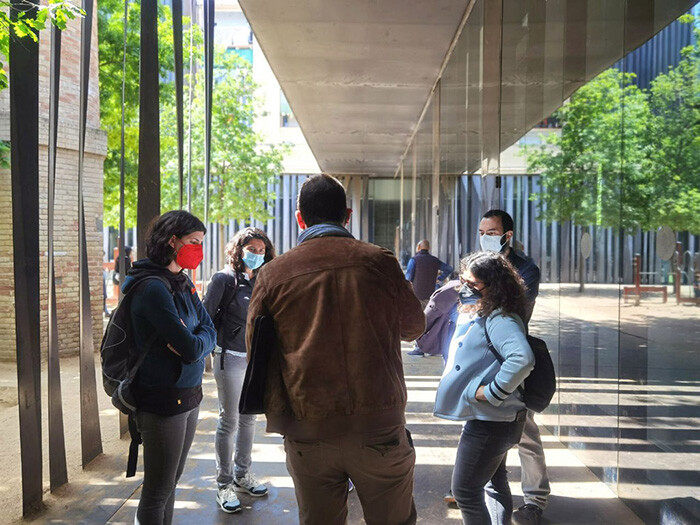 We did a private tour, it was Gothic to Modern with Pia though – and it was FANTASTIC. This was the best thing we did in Barcelona, and quite possibly the best tour we have done in Europe. For sure top 3. Pia is extremely knowledgable, personable, and quite fun! You can tell, for sure, that she has a passion for architecture and her city. She pulled out maps, pictures, drawing paper, pencils – all to help us better understand the history of architecture in Barcelona. If you can do a private tour I would say do it – if you can not then get in on her regular tour. She is one of a kind! Thanks Pia for a great tour!!
We went on the Barcelona & The Sea tour and had a great time with Ricard! We loved how he explained architecture, history, and urbanism in such an engaging way. We learned a lot and had fun along the way. This is my second time to go on a BAW tour, and I will keep going every time I come to Barcelona. I would highly recommend it to anyone who really wants to get to know the city, beyond the usual touristy stuff. Thanks, Ricard! Hope to be be able to go on another BAW tour again later this year!
Lastly, we would like to remind you all of the tours we offer. We have three different types, Regular tours, Private tours and Special tours. Every day of the week we offer a group, regular, tour where you can sign up individually.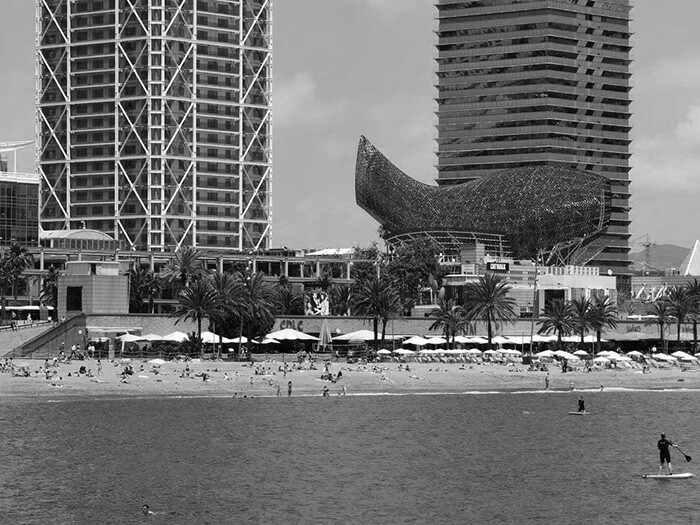 BARCELONA & GAUDI This tour gives you an understanding of the Modernista movement within the context of the history or Barcelona and Gaudi's role as one of the leaders of this artistic movement..
BARCELONA & URBANISM is an itinerary to understand Barcelona's unique urban history through the Ensanche district designed by Cerdá.
BARCELONA & THE FUTURE CITY is a walk through the 22@ district of modern Barcelona to discover the smart-city and Barcelona's most recent architecture.
BARCELONA & THE SEA  This walk will take you on a discovery tour through time and space, from Barcelona's Roman walls to the Barceloneta neighborhood on the waterfront.
BARCELONA & GOTHIC TO MODERN This tour examines the old city, the Gothic quarter, and how a modern city refines and renews these historical spaces through the work of Enric Miralles and his Santa Caterina Market.
These five tours are given as group tours and also available for private groups.

The Special tours:
RCR A field trip to the Garrotxa county in northern Catalonia to see the work of the RCR studio, winners of the Pritzker Prize in Architecture 2017.
LANDSCAPE an itinerary through Barcelona's largest urban parks designed by renown architectural firms such as Coll-Leclerc, Carles Ferrater or Jean Nouvel.
MODERNISME this tour will take you beyond the most emblematic works of this movement to discover the origins and all the details concerning Modernisme.
SAGRADA FAMILIA + SANT PAU + PARC GÜELL you will enjoy the most emblematic and most visited monuments in Barcelona led by an official tour guide that specializes in "Modernismo".
BARCELONA 1929/1992 this tour showcases the relationship between the city and the mountain through the role Montjuïc played in the Universal Exposition of 1929, and its transformation in 1992 with the new facilities for the Olympic Games.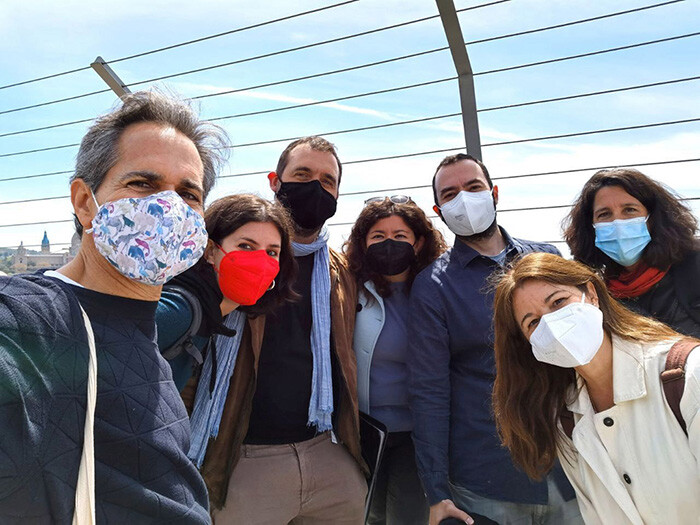 As you can probably imagine our architect/tour guides are anxious to receive walkers and share our knowledge about the architecture and history of Barcelona. We are obviously more than willing to adapt to covid restrictions by maintaining social distancing and following all health recommendations so we can again enjoy this cultural exchange in a safe environment.
Remember that Barcelona Architecture Walks is a secret that can be shared with your friends and family members; pass on our contact information and we promise to surprise and entertain them in the same way we took care of you on your walk with us.
If you would like to make a gift of one of our tours, we are also offering Gift Vouchers valid for two years.