Book Now
Starting at €42/person, 3 hours… Get ready to be surprised by some of today's best architecture!
Join us as we explore the ideas and mindset of Enric Miralles, a genius in our lifetime. With Benedetta Tagliabue, he designed one of the most brilliant works of architecture in this city: the refurbishing of Santa Caterina Market.
* See Barcelona through the eyes of Enric Miralles.
* Listed as one of the world's top five architecture tours by The Sydney Morning Herald.
* Walking tour led by practicing architects, most of whom are professors of architecture as well as architecture critics. This variety of top professionals provides a wide spectrum of knowledge on a huge range of topics that only Barcelona Architecture Walks can provide.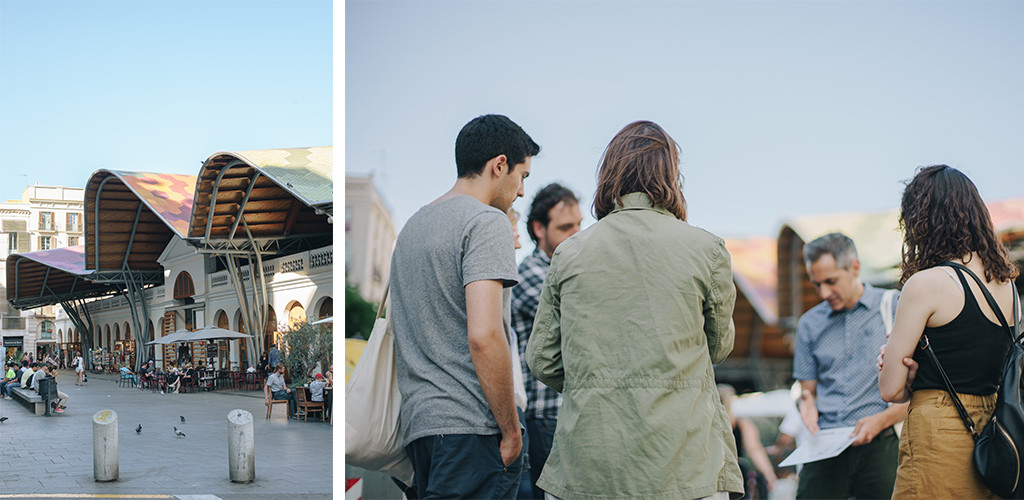 With the aim of truly enjoying Enric Miralles's work, we propose a journey of initiation that will attempt to be loyal to the architect's words: "The architecture that interests me is capable of avoiding demagoguery and cannot hide the complex reality it comes from."
This architecture tour walks through history, politics, the cultural imagination and the architecture of Barcelona's Gothic and La Ribera Quarters.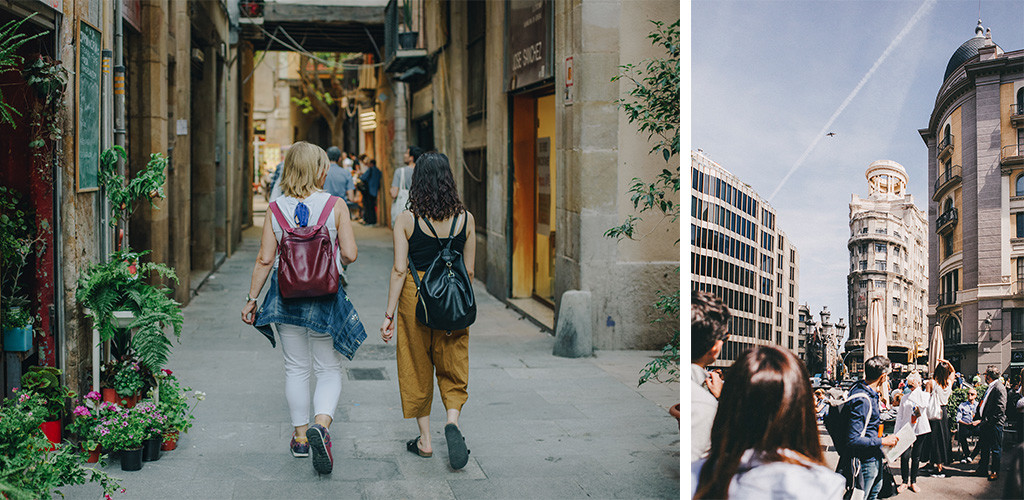 We begin the journey in Roman Barcelona, then travel to the Carolingian era, the post-Franco era, Olympic Barcelona and, finally, the era that created el forat de la vergonya (the hole of shame). The walk ends in the market, where we will do some fieldwork to check Miralles' methods, along with some of the processes that formed part of his modus operandi.
More Info:
* With every BARCELONA & GOTHIC TO MODERN booking you win a 10% discount voucher to be use in any other Walk!*
– MEETING POINT at the base of the ramp between the two Roman Towers to the right of the Cathedral. Link to Google Maps 
– We offer Regular Tours every Thursday starting at 10:30 am. Booking in advance is required to attend to these Walks.
– The walk is for a small group of travelers. However, if you prefer a 100% private tour, please book it through BOOK NOW!.
– Maximum 20 people per Group tour.
– Kids under 12 can come along for free.
– The entire walk is wheelchair accessible.
– Languages: English (Spanish and Catalan are available in Private tour).
– Whatever happens, the walk will not be canceled, even if it's raining or snowing! The weather in Barcelona is usually very nice, but we recommend you bring along suitable protective gear in case we have some inclement weather during the walk.