This is what the World's Best Cities ranking, published annually by Resonance Consultancy, reveals. Barcelona has climbed three places compared to last year, and is positioned as "the almost ideal European city".
Once again, Barcelona stands out in the international global city rankings. This year, the World's Best Cities places it in sixth position, not only highlighting the climate, the beaches and the parks, the architecture and the vibrancy of its neighbourhoods, but also its commitment to being a greener and more friendly city for local residents.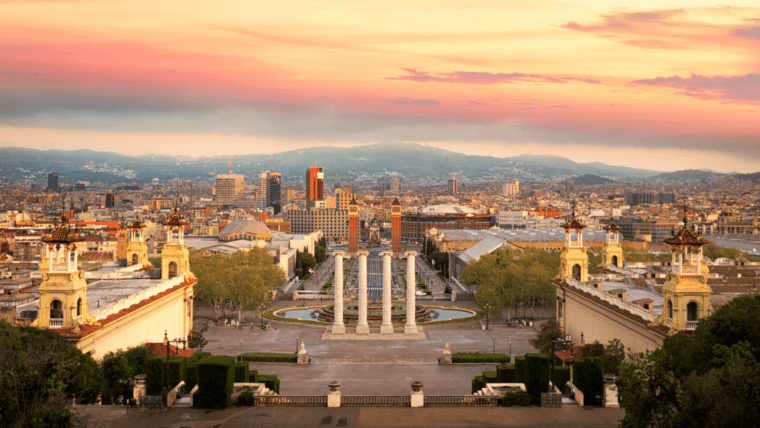 Barcelona comes hot on the heels of such great metropolises as London, Paris, New York, Tokyo and Dubai, and comes in ahead of others like Singapore, Berlin and Los Angeles. This year, the ranking gives an honorary award to Kyiv, in recognition of the courage, resistance and bravery of the Ukrainian capital.
Bloomberg considers World's Best Cities to be "the most comprehensive cities ranking on the planet". Global consultancy Resonance is the driving force behind the prestigious report that is produced independently, following a specific methodology based on six core criteria. The ranking classifies the world's 100 best cities with over one million inhabitants by using a combination of statistics and the opinions of locals and visitors.
Barcelona, pedestrian city
World's Best Cities spotlights the city's efforts to become a better place for its local residents to live in. Restrictions on motorised traffic is a key example, along with an increase in cycle lanes and the popular Superblocks initiative, which aims to convert more and more parking areas and roads into children's playgrounds and seating areas.
The ranking highlights Passeig de San Joan as one of the first green corridors in Spain, where bicycle lanes, wide pavements, greenery and outdoor seating predominate. They explain that this commitment is a positive one, because it allows both locals and visitors to better discover the city's streets and iconic landmarks.
Tourism is now picking up, but is under control
Following the negative impact on tourism created by the pandemic, visitor numbers are gradually rising once again, but with new restrictions. For example, the ranking mentions the regulations established by the city to control tourist accommodation for rent, and prevent the depletion of the housing supply. All of this is aimed at addressing some of the problems that tourism poses for local residents.