The Barcelonian architecture firm Batlleiroig is finalist in the WAF -World Architecture Festival 2023 awards with the Eco-district laMercedes
The WAF awards, known for their worldwide prestige, recognise and celebrate the most innovative designs of the past year in the field of architecture. This year's World Architecture Festival will be held from 29 November to 1 December in Singapore. The winning projects will be presented there. Every year, thousands of architects, designers and suppliers gather to celebrate and learn.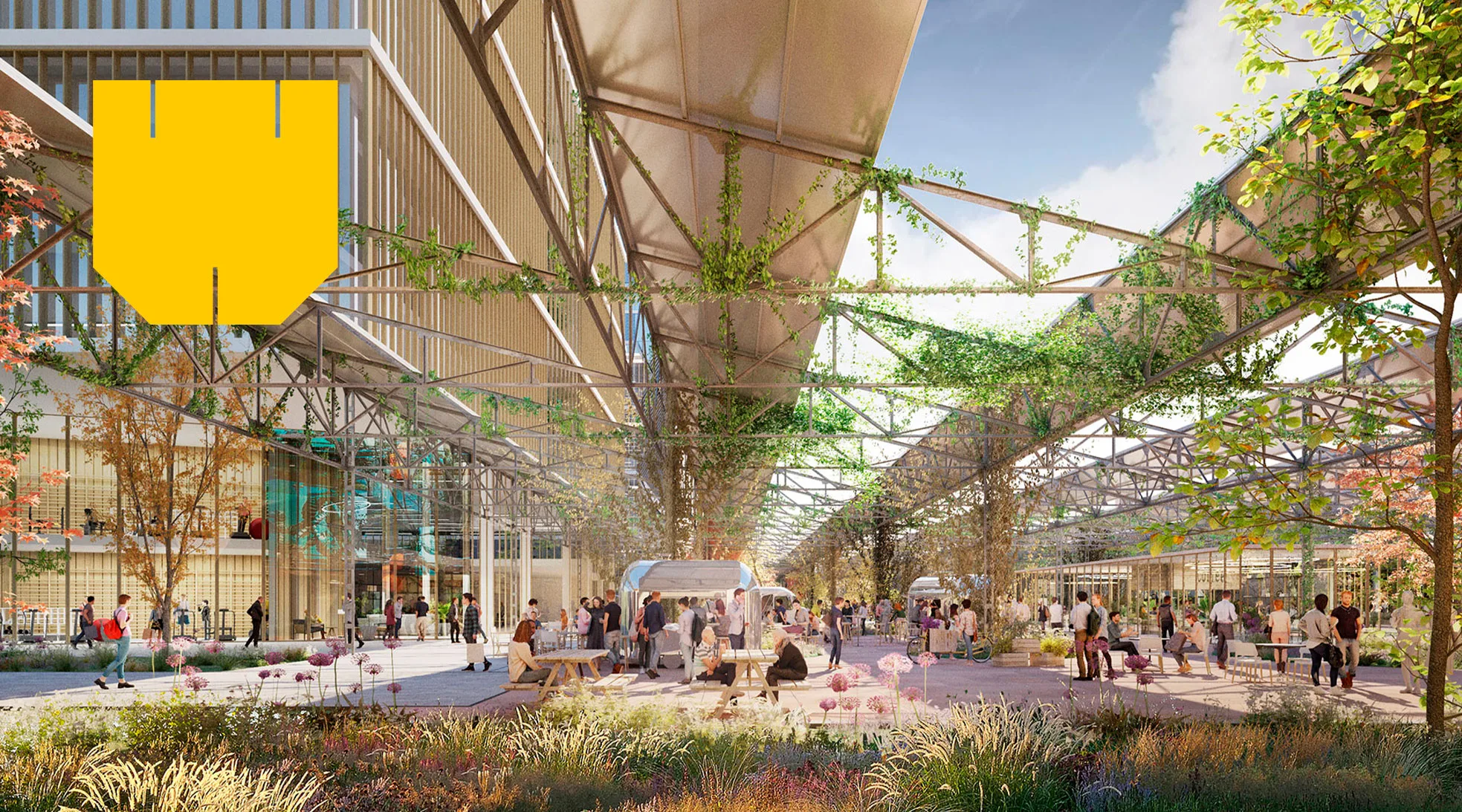 The Ecodistrito laMercedes by Batlle i Roig Arquitectes, winner in the Re-use category of the WAF award organized by the World Architecture Festival.
The jury has announced the winning projects of the WAFX award, among which the laMercedes eco-district stands out in the Re-use category for being considered an "excellent example" that addresses some of the challenges faced by architecture, society, and the planet. It is the first major urban eco-district, an inclusive and innovative project developed by ConrenTramway and designed by Batlleiroig, which is also a finalist in the Best Future Project – Masterplanning category of the prestigious WAF 2023 awards.
This project reactivates the old industrial site with new economic and residential activity, contributing to the large urban regeneration project of Bon Pastor and Besòs, which has now become the most dynamic urban area in the city. The design of laMercedes has been thought to achieve the highest quality of life, allowing its citizens to live and work in an environment where everything is less than 5 minutes away.
laMercedes must become a neighborhood where you can learn, live and work. A compact neighborhood with houses of all types and characteristics together with a multiple offer of shops on the ground floors, community facilities and economic activities, which configures a new centrality that contributes to unifying the heterogeneous urban fabric of the environment.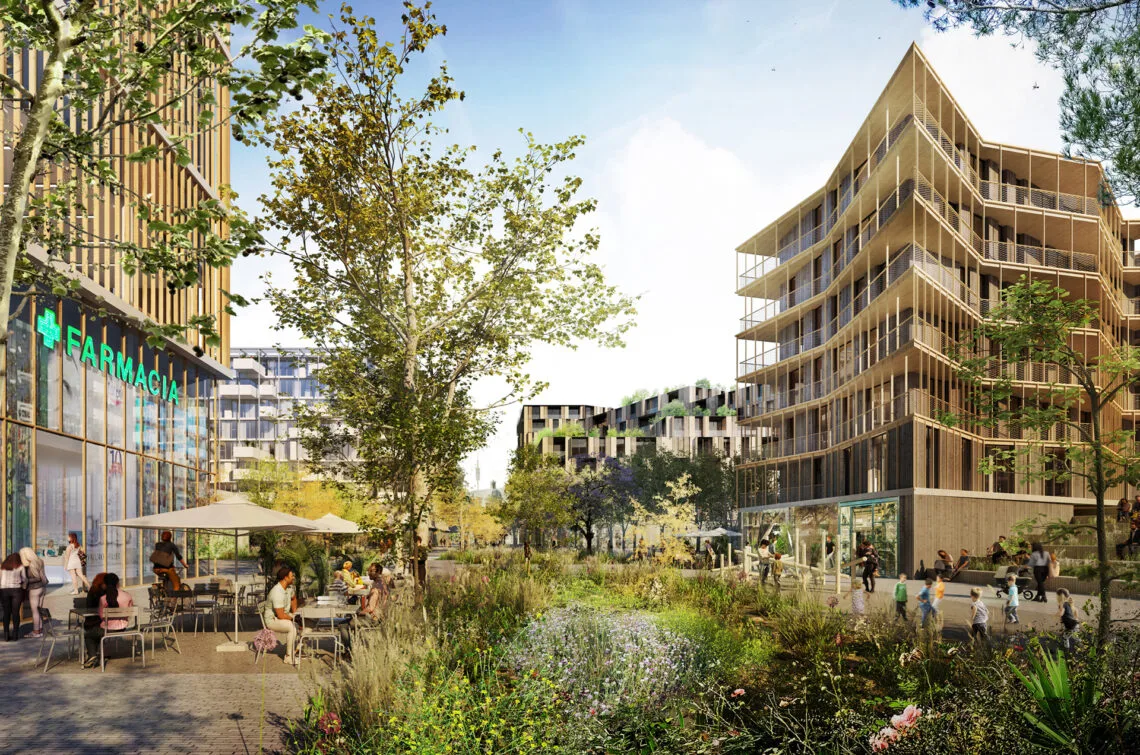 The project laMercedes is committed to a new model of housing, flexible, versatile and non-hierarchical, with habitable outdoor spaces. The limits between the private and the common are redefined, creating a new model of collaborative housing. The project promotes the creation of intermediate spaces, interior or exterior, between the private and public domains. The intermediate space is the scene of neighborhood coexistence, meetings and games, and encourages community life.