IAAC Lecture Series: Green Obsession by Stefano Boeri
This lecture by acclaimed Italian architect Stefano Boeri is the launching event for the global online competition "Design for Biocities." This is the 9th edition of the Advanced Architecture Contest, this time focused on rethinking our human habitats following the rules of natural systems, promoting the transition from Cities to Biocities.
Lecture Abstract:
Today the effects of the Anthropocene age are ever more visible, changing our environment and affecting every species that lives within it. Green Obsession offers a path to be taken, a hard but still necessary paradigm shift – even for architecture and urbanism – that aims to give a voice to this much needed ecological transition. A book with the same title, recently published by Actar, aims to unveil the processes and the complexity involved in the search for a new kind of urbanism, while raising questions and opening old wounds related to the relationship between the human species and Nature and finally putting these fragments together to create a portrait of our era. We need to conceive cities as new green catalysts. Now more than ever, it is essential to act together as separate individuals and professionals, joining the cause as members of the global community with a shared environmental strategy. We all have to open the era of a new alliance between Nature and City.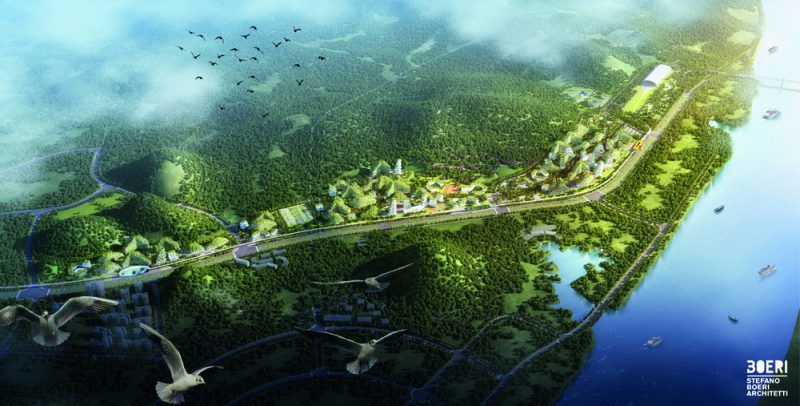 About Stefano Boeri
Stefano Boeri is an architect and urban planner and Full Professor at Politecnico di Milano. In Shanghai he is Director of the Future City Lab at Tongji University: a post-doctoral research program which explores the future of contemporary metropolis under the perspectives of biodiversity and urban forestry. Boeri's practice ranges from the design of architecture and urban visions to product design, with a constant focus on the geopolitical and environmental implications of urban phenomena. One of his most highly cited projects is the Bosco Verticale in Milan.
IAAC Lecture Series – Stefano Boeri
Date: Tusday January 11th, 2022
Time: 19:30 CET
Title: Green Obsession
Event: Launching "Design for Biocities" 9th Advanced Architecture Contest
Location: Online Zoom/Facebook Live
The lecture is now fully booked. But you can follow the lecture live via Zoom or on IAAC's Facebook.