Richard Rogers' top 5 architecture projects.
Following the news that high-tech architecture pioneer Richard Rogers has passed away aged 88, here are 5 of his most influential projects including the Centre Pompidou and the Millennium Dome.
The Italian-born architect won a series of awards for his designs, including the 2007 Pritzker Architecture Prize, and is one of the pioneers of the "high-tech" architecture movement, distinguished by structures incorporating industrial materials such as glass and steel.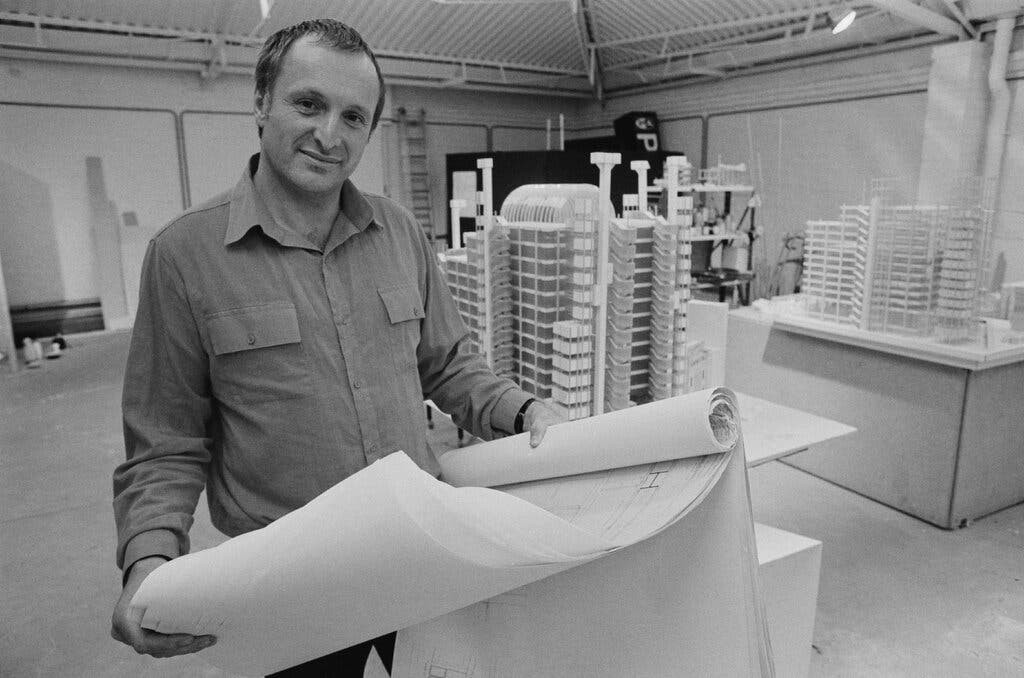 Reliance Controls, Swindon, UK (1967)
Designed in partnership with Norman Foster, Su Brumwell and Wendy Cheesman while Rogers was part of Team 4, the Reliance Controls factory in Swindon was the first high-tech industrial building.
The building, which contained both the factory and offices for precision electronic instruments company Reliance Controls, has its structure clearly visible – something that would become a hallmark of high-tech architecture.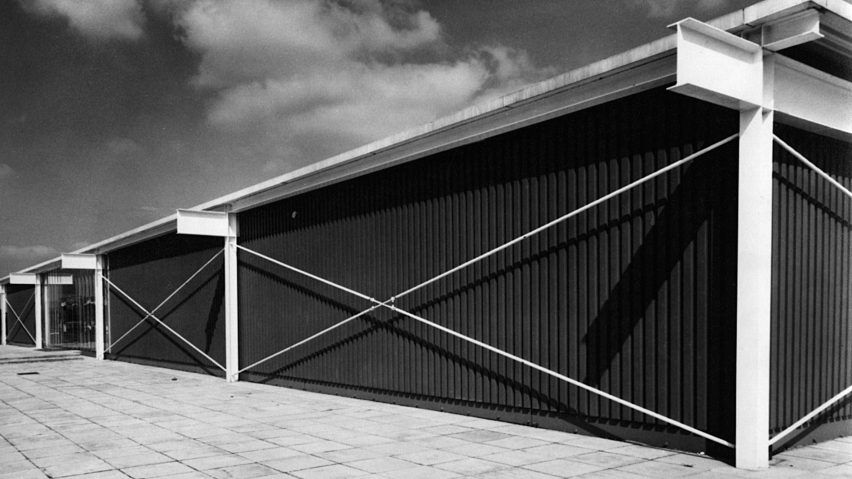 Centre Pompidou, Paris, France (1977)
Perhaps Rogers' most famous building and a clear expression of his inside-out architecture, Centre Pompidou in Paris drew global attention to both its architects and the high-tech movement.
Designed with Italian architect Renzo Piano, the art gallery has its structure and mechanical services visible on the exterior of the building, creating open, flexible interior spaces.
Inmos Microprocessor Factory, Newport, UK (1982)
At the Inmos Microprocessor Factory in south Wales, Rogers continued the idea of inside-out architecture.
To create the large, column spaces required by the microchip factory, the building's roof is supported by nine blue-painted towers made from tubular steel that are positioned along the centre of its roof.
Rogers designed the highly-flexible single-storey steel structure as a prefabricated kit of parts so that similar structures could be built anywhere.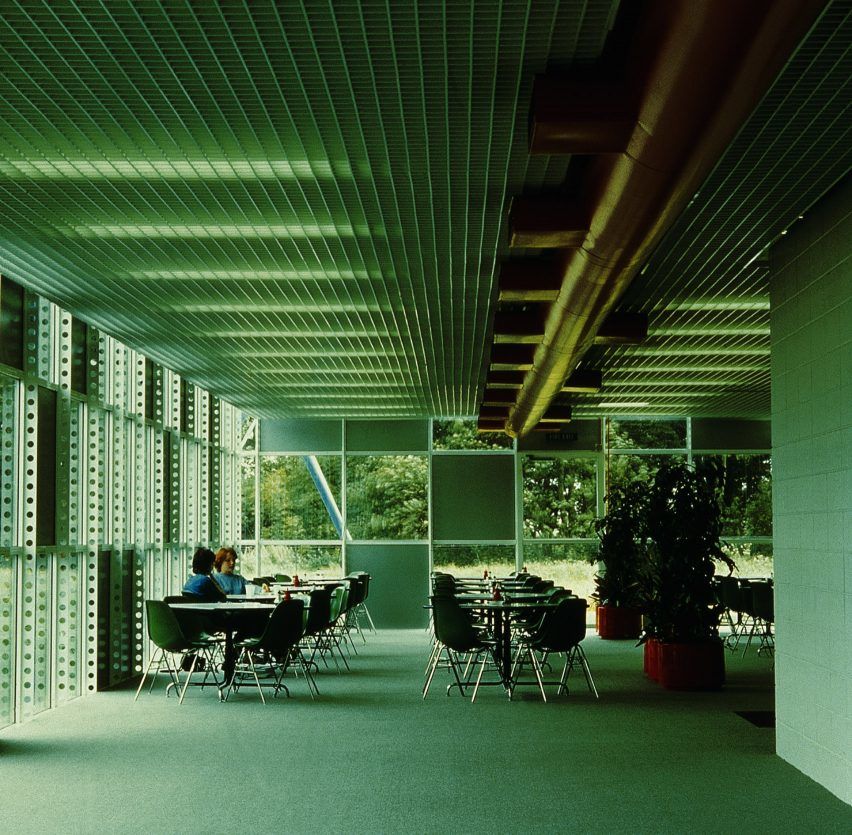 Lloyd's building, London, UK (1986)
One of the most recognisable pieces of architecture built in the 1980s, the Lloyd's building in London is another of Rogers inside-out buildings that has its structure and services clearly visible on its exterior.
Built as the headquarters of Lloyd's of London – one of the world's largest insurance firms – the 14-storey office block is wrapped around a central atrium. Placing the services on the outside creating open, flexible offices inside.
"[We] kept the floors clear because Lloyd's said they wanted two things," Rogers told Dezeen in an exclusive interview in 2013.
"They wanted a building that would last into the next century – we met that one – and they wanted a building that could meet their changing needs."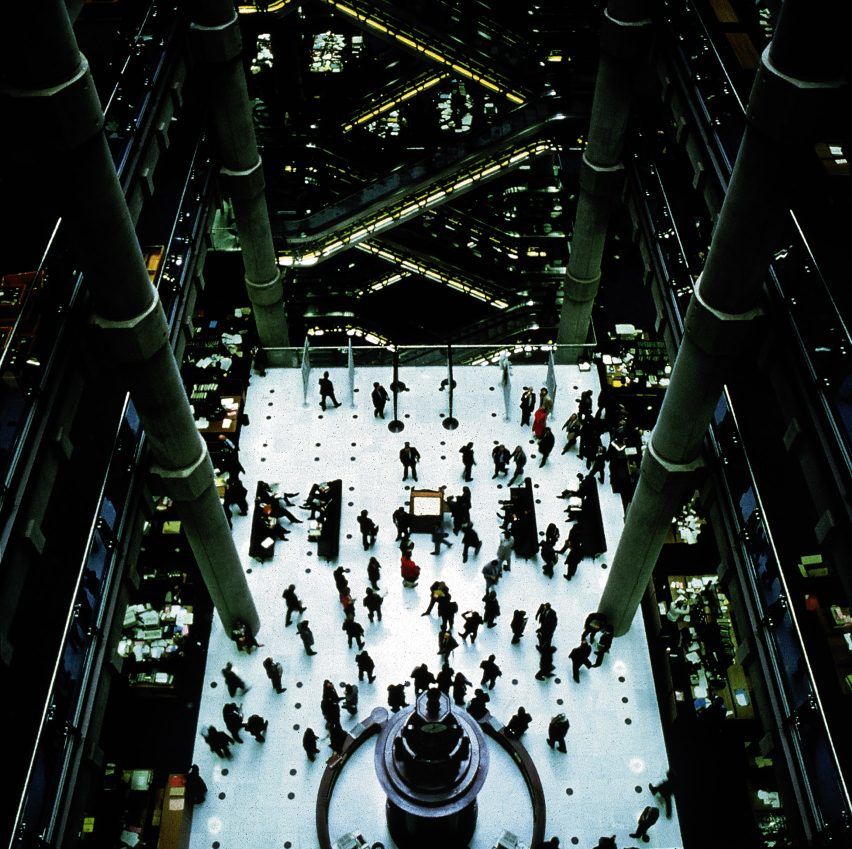 Millennium Dome, London, UK (1999)
Built to house an exhibition celebrating the beginning of a new millennium called the Millennium Experience, the dome-shaped structure was designed as a giant tent. The 50-metre high dome in Greenwich, London, is supported from 12 bright yellow towers.
More than six million people visited the attraction in the year 2000, and it was subsequently converted into a concert and entertainment venue.