From September 27 to October 2, 2021, a new edition of the Barcelona International Biennial of Landscape Architecture  takes place, under the slogan "Climate change, again: City and Nature", to reflect on how to face the mitigation of climate change and how the landscape can become a primary tool to achieve this. The event will bring together, one more year, professionals and experts in landscaping and architecture in an event that has become a reference on an international scale.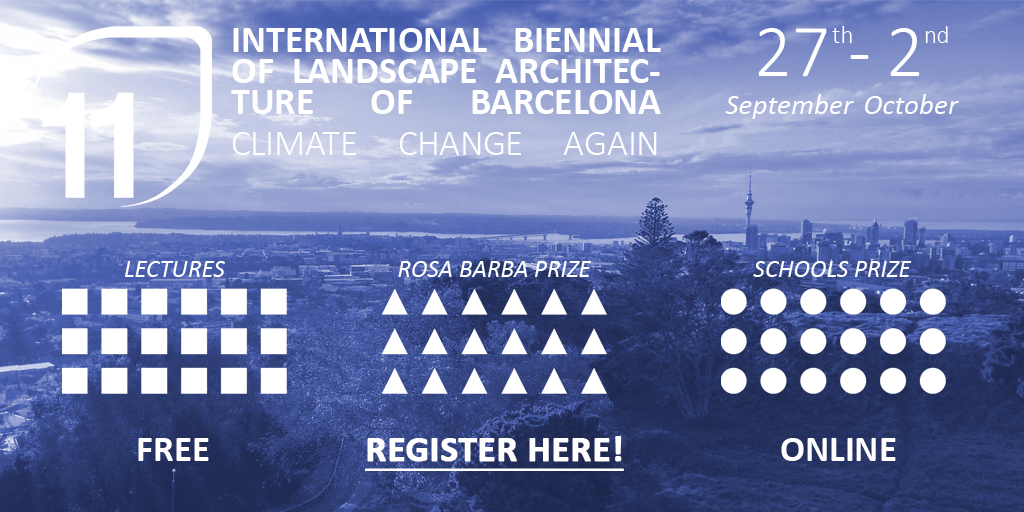 The Barcelona International Landscape Biennial includes the Rosa Barba International Landscape Award for the best landscape projects, a Symposium and an exhibition of the finalist projects, as well as the International Award for Landscape Schools from around the world. During the Biennial, the installation "Pop up Green" will also be presented, as well as the Book-catalog of the 10th Barcelona International Landscape Biennial (2018).
Given the context of the pandemic caused by Covid19, this Biennial edition will be held online, except for the opening and closing ceremony.
The first edition of the Barcelona International Biennial of Landscape Architecture arises from the desire to deepen and generate debate about the landscape. Not only from an environmental point of view but also one of the motors of landscape conservation; even through landscape architecture. Research is relevant in all the disciplinary fields that link to the study of landscape and its evolution. Each edition revolves around a central theme; a motto is chosen according to current affairs and concerns, both professional and social, related to the landscape.