Foros 2022 calls for self-awareness regarding architecture today in its different aspects and fields of application
On 9 February, the UIC Barcelona School of Architecture will inaugurate a new edition of the Foros 2022 series of lectures, an unmissable annual event in the field of architecture and urban planning. The official programme will run until the end of April with two sessions per month and free admission until seating capacity is complete. It will also be possible to stream these sessions online.
Titled "The leap into the void", Foros 2022 aims to heighten self-awareness about architecture today in its different aspects and fields of application. As a new feature, the lecture series is introducing a new format based on a two-way dialogue between professionals from the sector who will partake in sessions structured by themes linked to current architectural practice and the challenges facing the sector.
The series is being directed by lecturer Juan Trias de Bes and coordinated by the School's Projects Department. The 'leap into the void' expresses the moment of action that lies between decision-making and the realisation of its effects. The field of architecture has experienced such moments throughout the course of history. The current challenges (environmental, humanitarian and socio-economic) are presented as vectors that will mark the evolution of times to come, that is, the times that those now studying architecture will have to face", explains the director of the lecture series.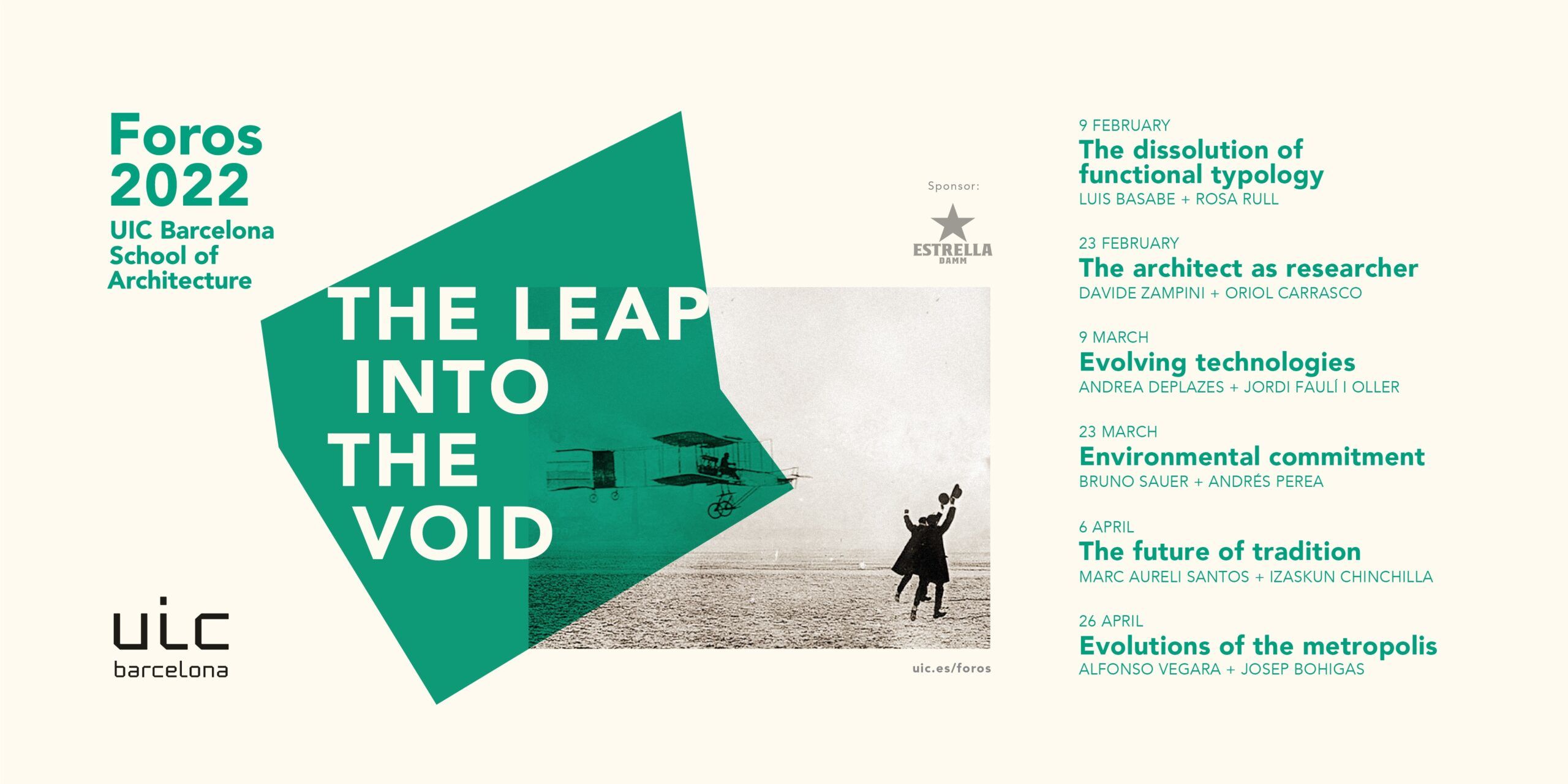 Six lectures structured by theme
The series kicks off on 9 February with a lecture titled "The dissolution of functional typology", which will address the accelerated transformation of habitat requirements (housing models, workspaces, urban space and even places of leisure) to respond to the inexorable renewal of the socio-economic reality. This first session will be led by Luis Basabe, founding partner of the architecture studio Arenas Basabe Palacios, and Rosa Rull i Bertran, founding partner of +ADDARQUITECTURA.