Andreina Seijas is a Venezuelan researcher and international consultant. After completing her doctoral studies in night-time planning and governance at the Harvard School of Design, Andreina founded Night Tank, a firm specialized in this novel field. Previously, Andreina worked as a senior consultant for IdenCity in Barcelona; as consultant for the Housing and Urban Development Division at the Inter-American Development Bank (IDB) in Washington D.C.; as Policy Associate at the Council of the Americas in New York City; and as Information Manager for the municipality of Chacao in Caracas, Venezuela. Andreina has a Communications degree from Universidad Catolica Andres Bello, an MSc in Social Policy and Development from the London School of Economics, a Master in Public Administration and Non-Profit management from New York University, and a Doctor of Design (DDes) degree from the Harvard Graduate School of Design.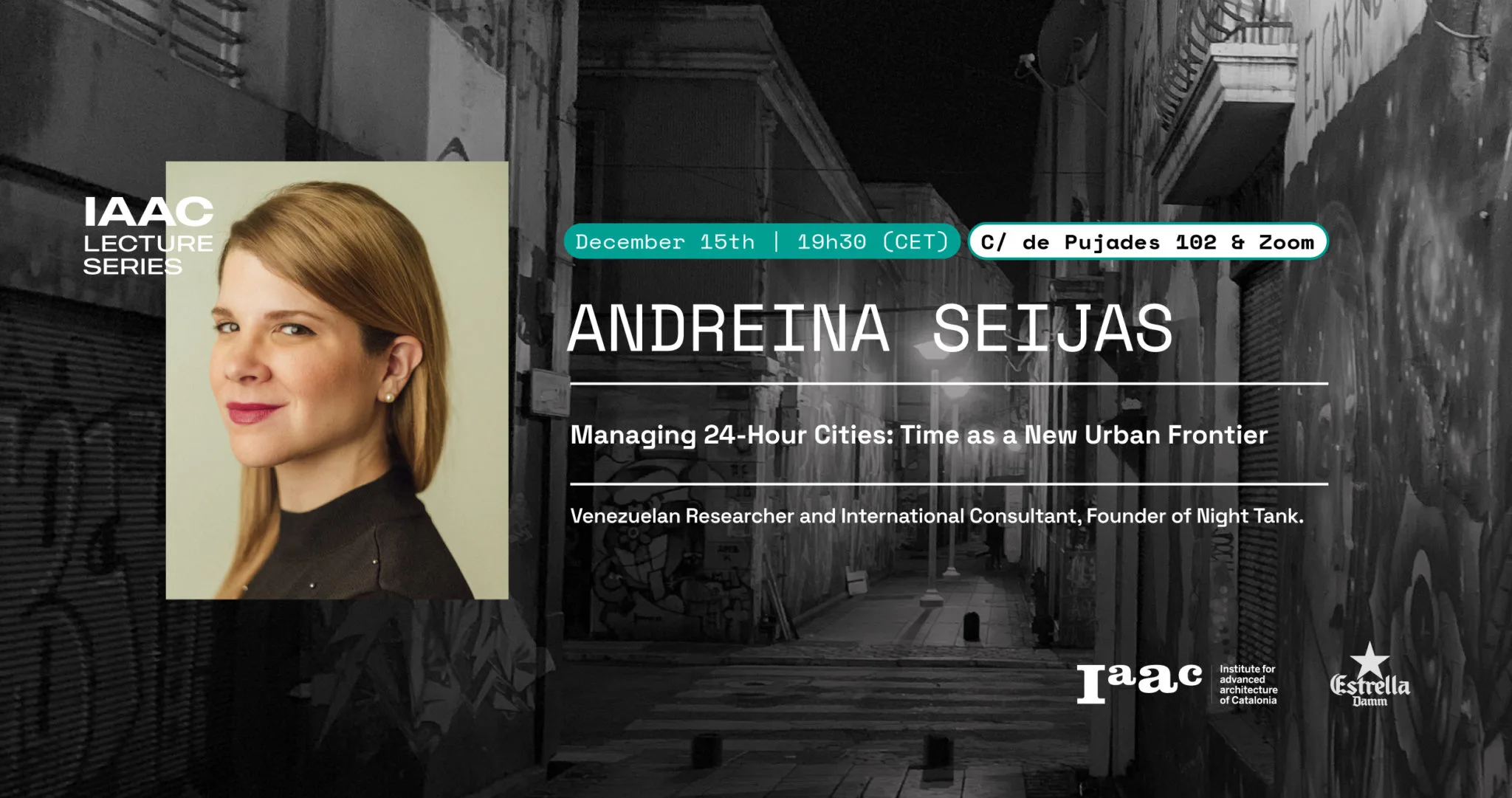 Managing 24-Hour Cities: Time as a New Urban Frontier by Andreina Seijas
Time, like space, is a key asset in urban areas. However, urbanists often forget about the social and political implications of managing urban time. A public space, a square or a building has different uses throughout the 24-hour cycle, and a wide range of actors take part in the nocturnal ecosystem of cities: nightlife and entertainment venues, hospitals, transport and logistics, call centers and creative industries, just to name a few, are part of cities' night-time economy. While vibrant nightscapes have become a mark for the cultural status and appeal of global cities, sensitivities to noise and other forms of nuisance become greater after dark. To handle this, more than 60 cities around the world have created specialized institutions such as "night mayors," responsible for mediating among public and private interests and promoting safe and inclusive nocturnal environments. By presenting international projects and examples, this talk will introduce the concept of night-time governance and explain why the urban night is becoming a relevant field of study and practice within the planning and design disciplines.
IAAC Lecture Series – Andreina Seijas. Date: Thursday, 15th December, 2022 Time: 19.30h (CET)
Title: "Governing 24-Hour Cities: Time as a New Urban Frontier"
Location: In-house at IAAC Main hall, C/ Pujades 102 & Zoom